Hello, my dear friends!
I am very glad to renew the Microsoft DevOps 🚀 Engineer Expert certification for another year 👍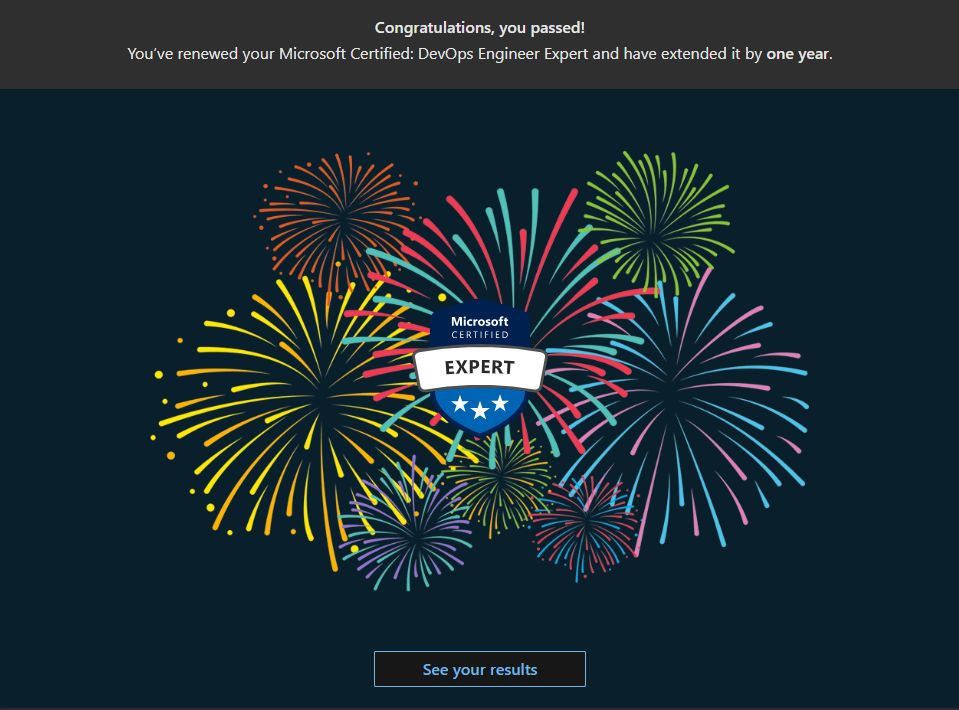 The #cloudjourney and learning never stops ⛅❗🏃‍♂️ 🏃‍♀️
What is included in the annual assessment?
This exam assesses the following DevOps skills:
✔ Configure processes and communications
✔ Design and implement source control
✔ Design and implement build and release pipelines
✔ Develop a security and compliance plan
✔ Implement an instrumentation strategy
Your Support is Appreciated!
Thank you 🙏 T-Rex Solutions, LLC for a strong and relentless learning culture and for supporting my Microsoft #MVP journey 👏
In Summary
What is your next #certification#renewal ⁉ 🤔
Please, share in the comments 💬 below or on my LinkedIn post page.