Hello friends,
I am back with another study guide – as I passed the Microsoft Azure AI-100 exam. Now, I would like to share new Microsoft Azure AI Engineer Associate credentials with you. As I always post on LinkedIn platform the #SharingIsCaring❤️
In another words, I would like to see this success in you. To help you in this journey, I have compiled resources that contributed to my preparation for this special exam.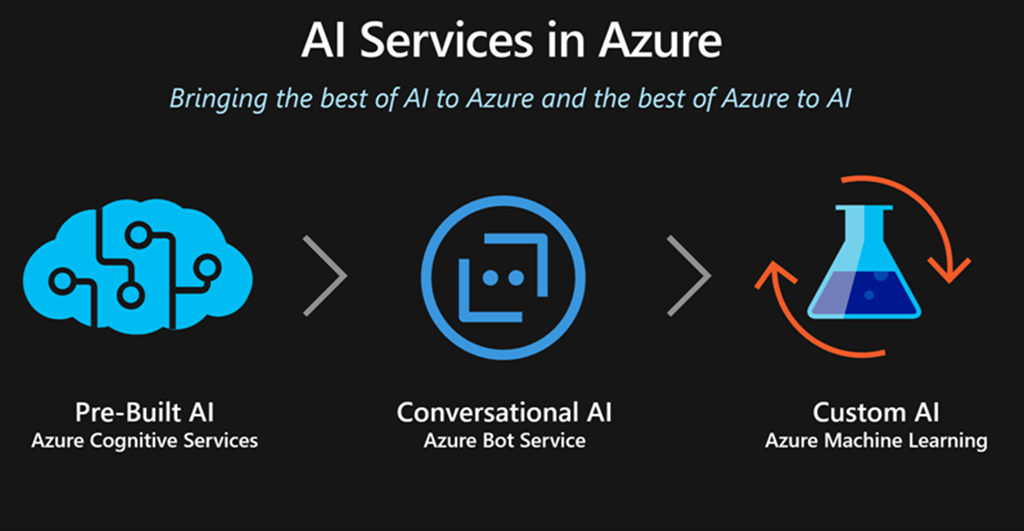 What is Microsoft Azure AI-100 Exam? This is the exam you must pass to become a Microsoft Azure AI Engineer Associate. it involves designing and implementing an Azure AI solution.
Earning the Azure AI Engineer Associate certification validates the skills and knowledge to use Cognitive Services, Machine Learning, and Knowledge Mining to architect and implement Microsoft AI solutions involving natural language processing, speech, computer vision, bots, and agents.

Microsoft Learn AI-100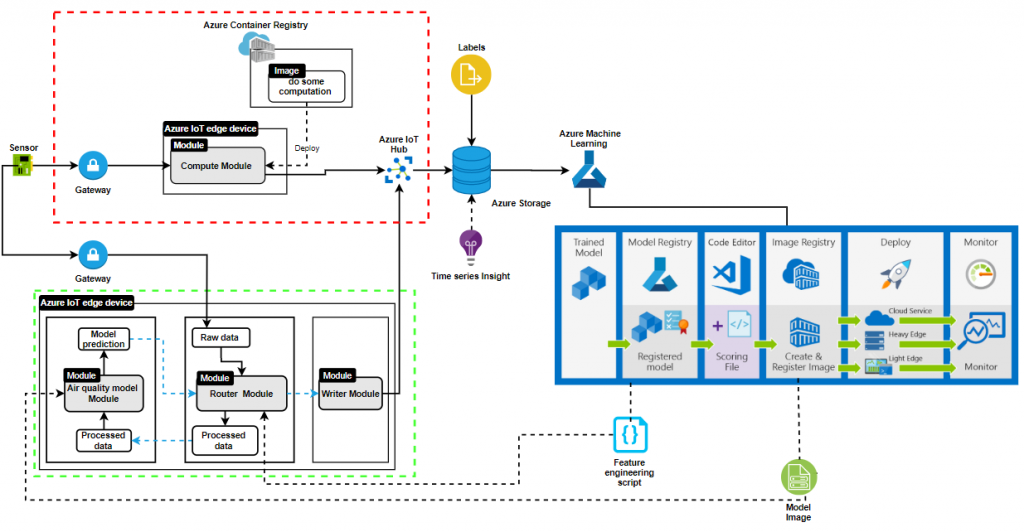 Resources used
Microsoft Azure Account – This is a free azure account that comes with a 12 months validity. $200 free credit is offered for the first 30 days and more than 25 products are accessible for free afterwards.
Microsoft Learn – is a #free tutorial platform and has following learning paths
Pluralsight video resources
Pluralsight –You can start with a free trial for 7 days, the Microsoft Azure Ai Engineer(AI-100) contains multiple courses and is a good source for an interactive, video leaning.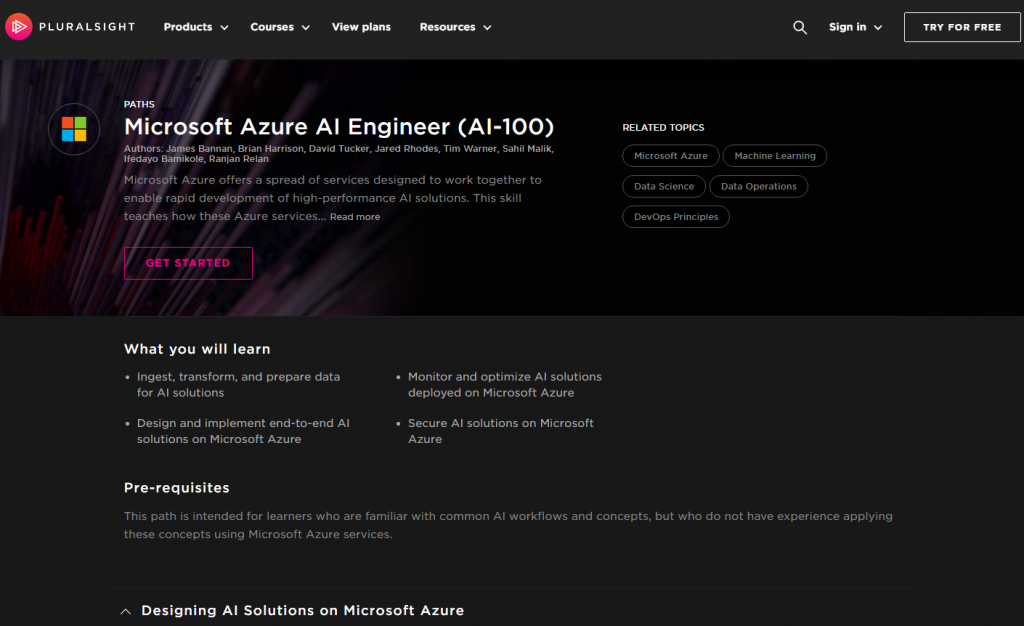 GitHub lab resources
AI-100 Labs – It has 9 labs that will introduce a workshop case study and setup tools on your local workstation and in your Azure instance to enable you to build tools within the Microsoft Cognitive Services suite.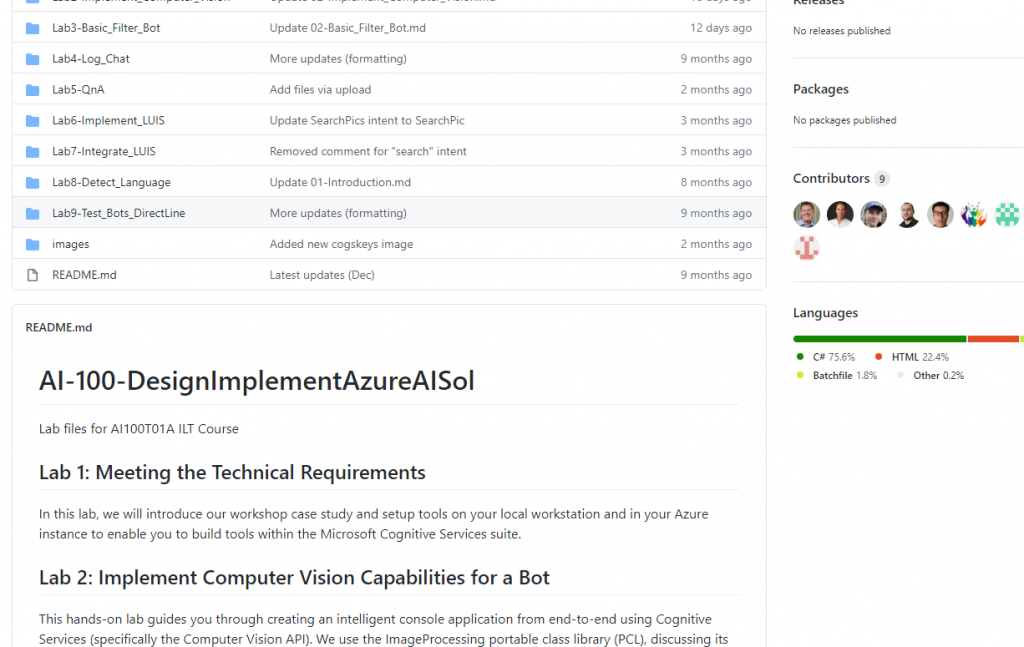 Overall learning experience
I have found it very useful to complete all the labs and get familiar with all the Azure services mentioned in the Microsoft Lean tutorials and labs. Keep in mind that there is a big emphasis on understanding each Azure cognitive service and what capability it can provide.
Thus, I would strongly advice to take couple days and get very familiar with Azure AI website. I would also encourage to take a deep dive into Azure Cognitive Services website and understand every concept, use case and terminology.
There is a very cool website Hands on with AI that will help you to experiment with Microsoft AI platform capabilities for #free. Take this opportunity to learn and strengthen your knowledge before exam.
And one last point. Get very cozy with the Exam Objectives listed in the pdf on Azure AI-100 exam page . That should be your ultimate measure for the exam preparedness.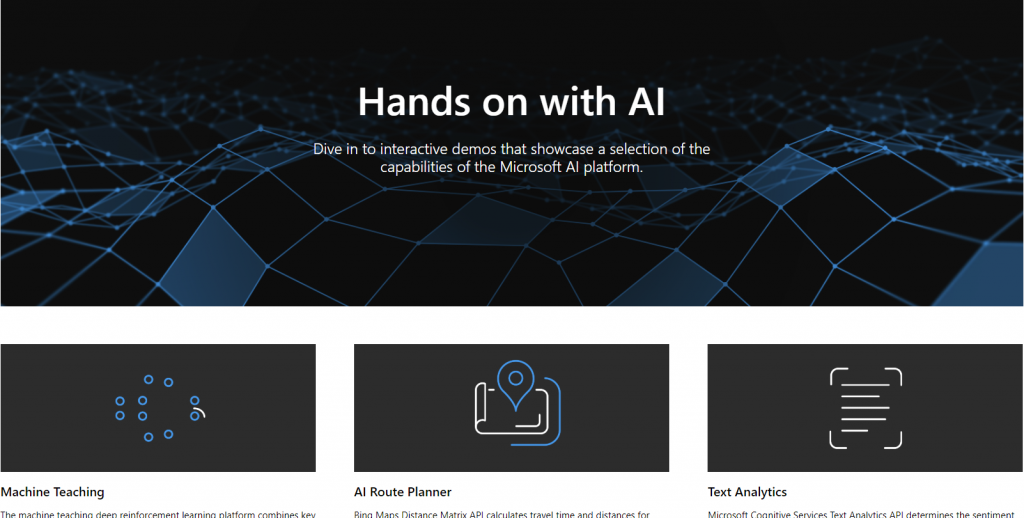 What is next?
The hardest part starts now, where a candidate have to actually learn these materials, practice and get ready for the exam. However, that is not all. Once you get Expert with Azure AI then you could create a learning model that could help you with all this information, right? 😕 hmmm…. Whaaaat ?
I want more guides, where I can get them?
You have landed to a golden coast mate. Check-out following study guides as well 👌👍
Study Guide for Microsoft Data Engineer exams (DP-2XX) – not yet
Can I start my study now?
Sure, you can! Thank you for reading this post till the end. Feel free to drop your message if you have any questions.
Well, I wish you all the best in your endeavors!!! Keep up the ☁ cloud journey rolling 🙄