Hello friends,
Few days ago, I was really honored to receive an invitation to speak at a great "Career Panel" Q&A event from Robin Smorenburg and Kevin Evans. This event was the first organized event of Streaming Clouds.
Oh boy, it was such an interesting and honest discussion where myself and other guests honestly shared experiences and struggles, while addressing questions from the live audience.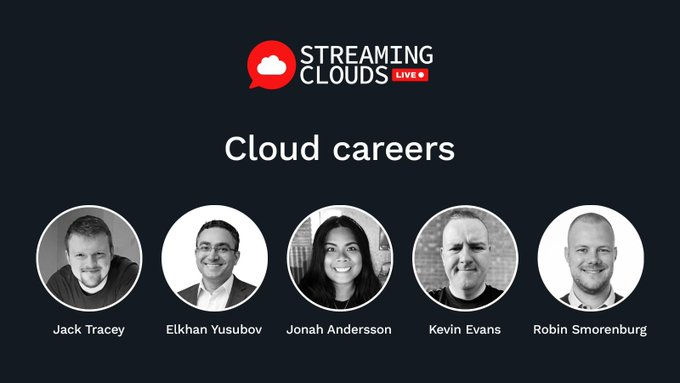 This panel focused on addressing the following hot question: – How to break into a cloud career or how to get your career journey to the next stage?
This event covered the certifications and how to gain hands-on experience, community and personal branding, and mentorship.

Dear friends, this event was recorded and available for re-watch at the following LinkedIn url.