Hello friends,
This week we are having an official start of the #AzureBacktoSchool event. This is a unique event geared toward upskilling the community with Azure skills during the September month.
What Azure back to School is about?
It is organized by Derek Smith and Dwayne Natwick for #cloudcomunity and you can check the daily schedule here: https://lnkd.in/gPv6RqD2
On the first day of the event, we will have my session featured for everyone who is trying to become a Microsoft Azure Architect, and actively studying for the exams.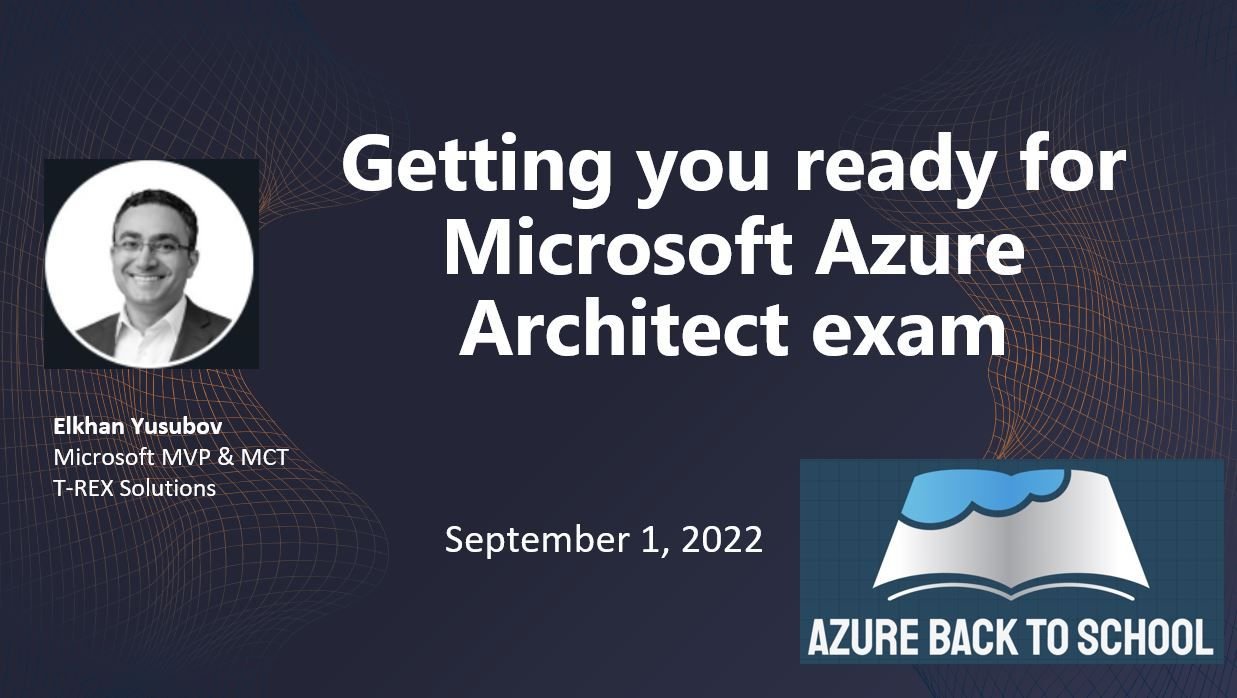 my Upcoming sessions
We have both of our sessions accepted for this great event. Where we will have the following sessions:
September 1 : Getting you ready for Microsoft Azure Architect (AZ-305) exam!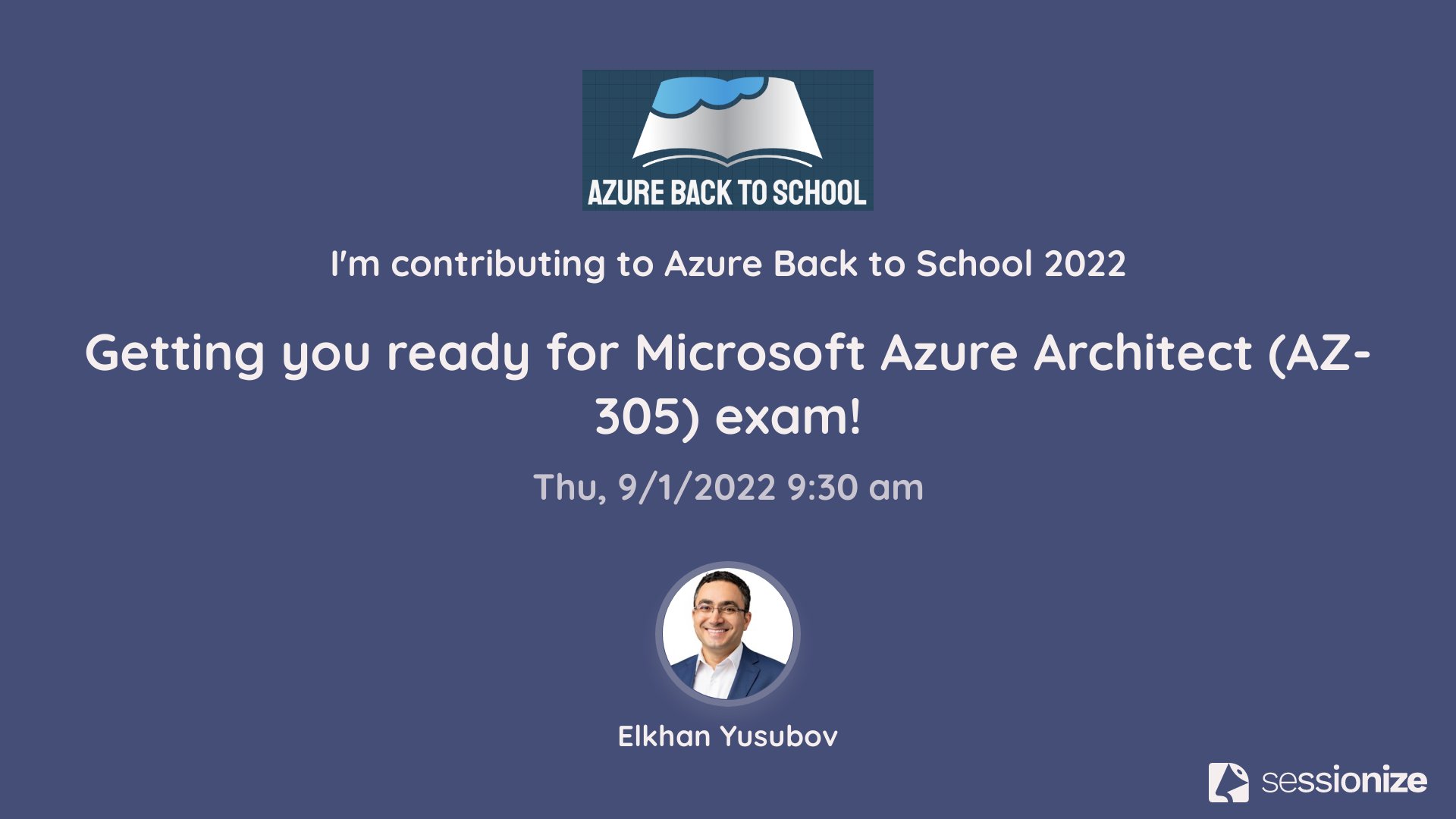 As you might know, there have been a number of changes in Microsoft Azure Architect exam from the beginning of 2022. And it might be troublesome to get ready for this exam with all the digital distractions around us.

However, in this lightning talk, I will be sharing bits and tips on how to focus on the AZ-305 Designing Microsoft Azure Infrastructure Solutions exam objectives and help you to prepare.
I will share both official and community learning resources that will boost your knowledge, and hopefully help you pass this important exam with confidence.
In addition, I will also share tips and tricks on how to be laser focused and fit on the day of exam.
Azure Bicep session details
The next session on September 17th is all about "What is new in Azure Bicep language?"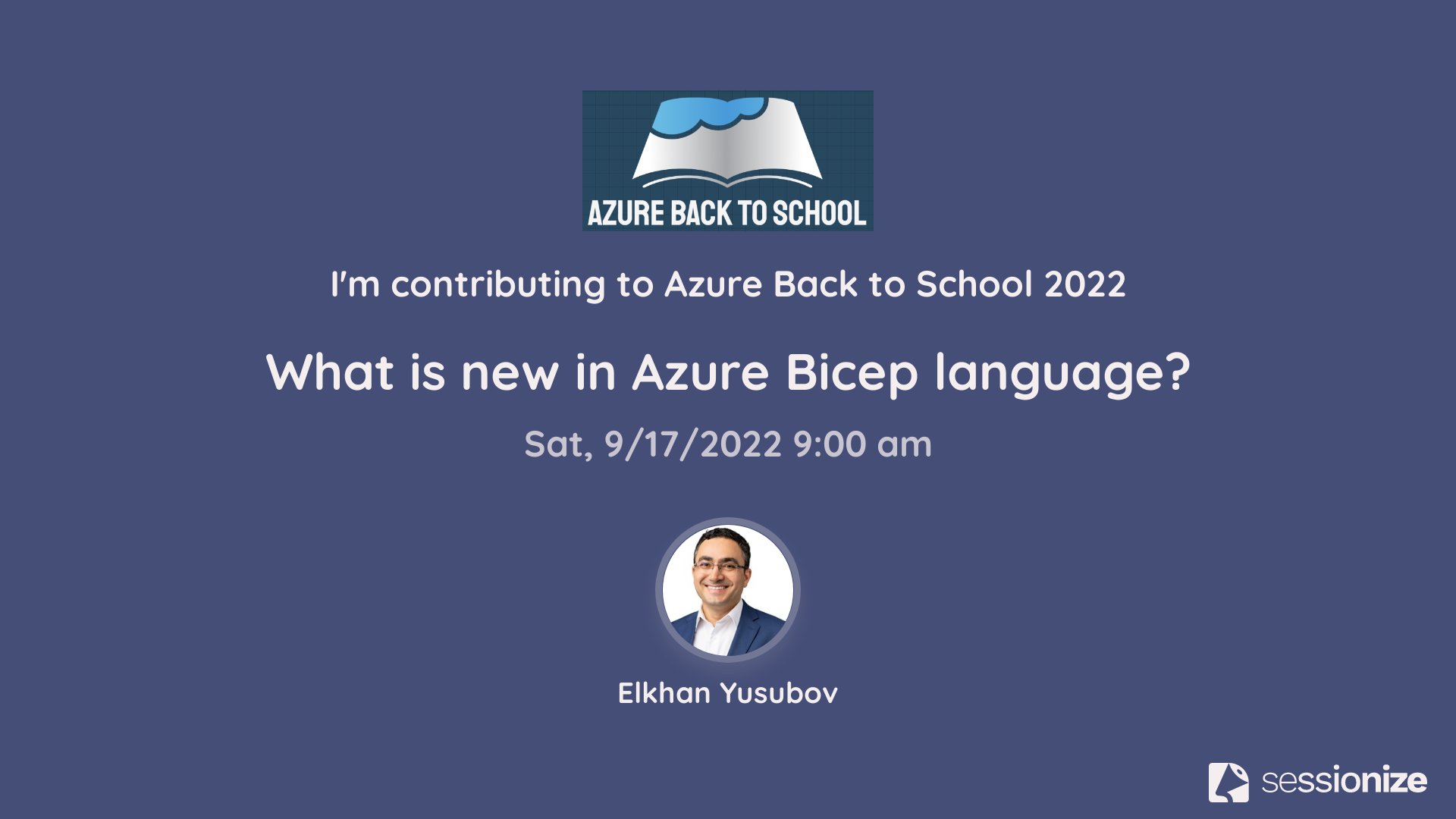 The Azure Bicep language brings a new Infrastructure as a Code (IaC) approach to manage your Azure resources in a clean way. We also have a classic ARM JSON template that traditionally is used to define Azure infrastructure resources in a declarative way.
However, it is not easy to author and maintain ARM JSON templates when your project grows in complexity. But, good news is – the Azure Bicep is created to simplify management of your infrastructure while reusing code.
In the demo section of my session, I will introduce new features and capabilities of Azure Bicep. I will demonstrate how it is simple to create, manage a modularized Azure infrastructure-as-code, while using familiar tools.
Conclusion
Thank you for stopping by and checking the announcement.
I will upload those session videos into the #CloudMarathone YouTube channel soon.