Hi friends,
I was looking into an analytics tool to check the current status of a site, and was blown away by interest in my blog posts.
Your continued interest in the #cloudmarathoner perspective and interest to check and learn – adds extra motivation to my blogging, as it brings a visible value to the community.
All right, without any overdue, here is are the statistics for the last quarter: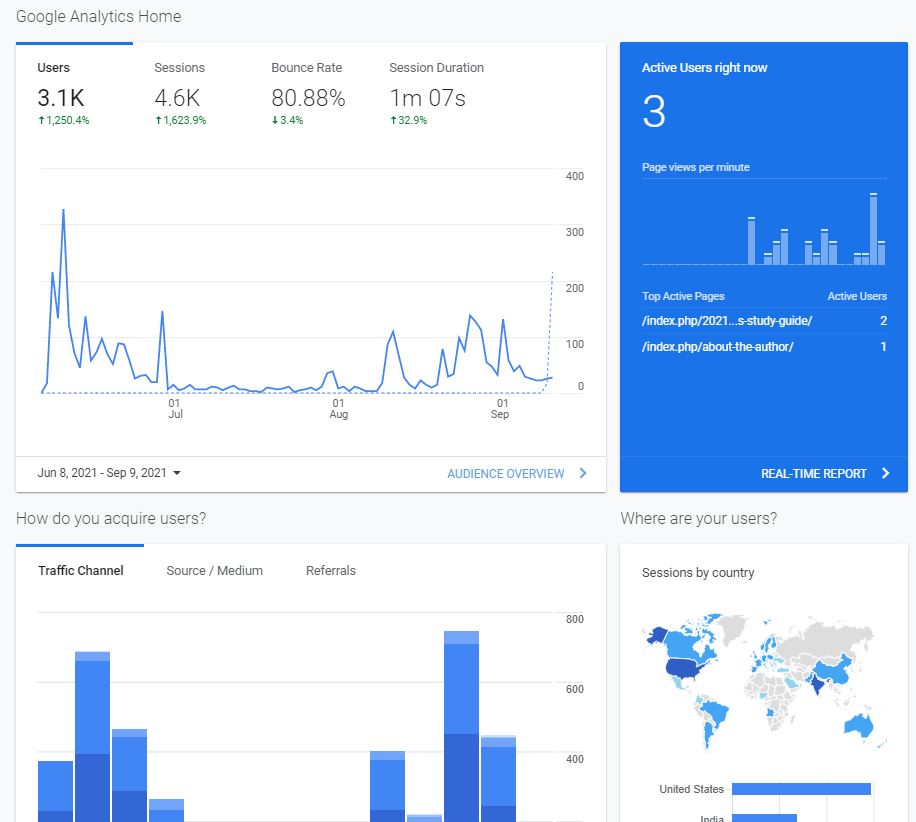 Looks like our blog is doing pretty well on all categories. Although most users are visiting from the US and India, there are blog readers from all over the world. 
And of course there is not much activity, as i was on a summer break during July and beginning of August 🙂
Just want to say " HUGE Thank You !!! " – for continued interest and support in #cloudmarathoner content!
Support & Subscribe to #cloudmarathoner LinkedIn tag

Stay tuned for more Azure IoT, Automation & Security related posts.

Fᴏʟʟᴏᴡ ᴍᴇ
ᴀɴᴅ become ᴀ #cloudmarathoner
– 𝐋𝐄𝐓'𝐒 𝐂𝐎𝐍𝐍𝐄𝐂𝐓