Hello Cloud Marathoners!
As you were informed in my last post, I have published a new GitHub repo to help the community and new learners with Azure Bicep resources. The new repo – AWESOME Azure Bicep 💪 is getting a high interest from all of you.

Thank you very much for accessing, starring ⭐ and forking 🍴 it!
If you learn about it now, please check it out here.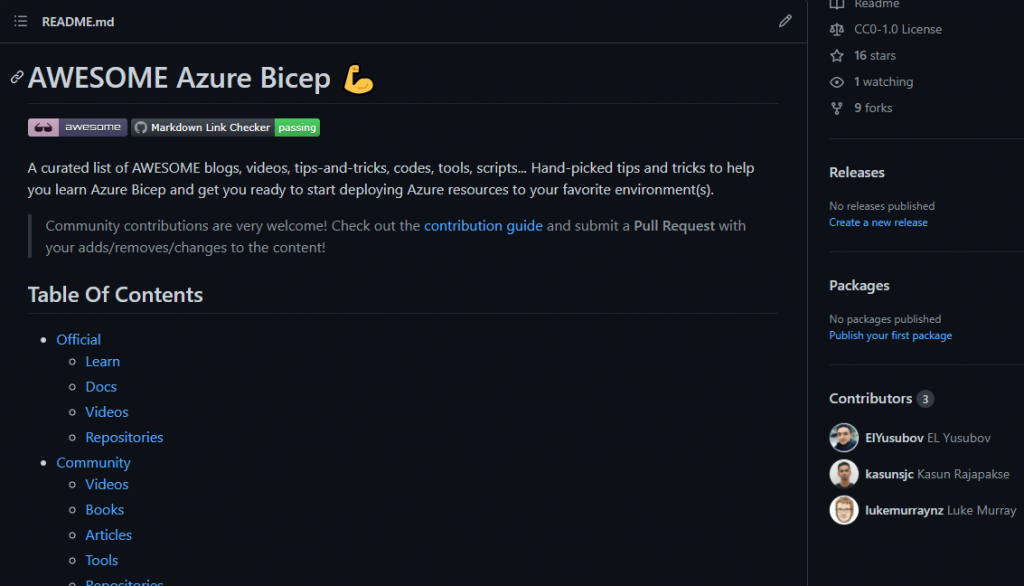 And this is not all. We have plenty of room to grow this repo with the latest contributions from you.
Two new contributors
In less than a week, we got two great contributions from Kasun Rajapakse and Luke Murray 🙌. Thank you very much for your contributions!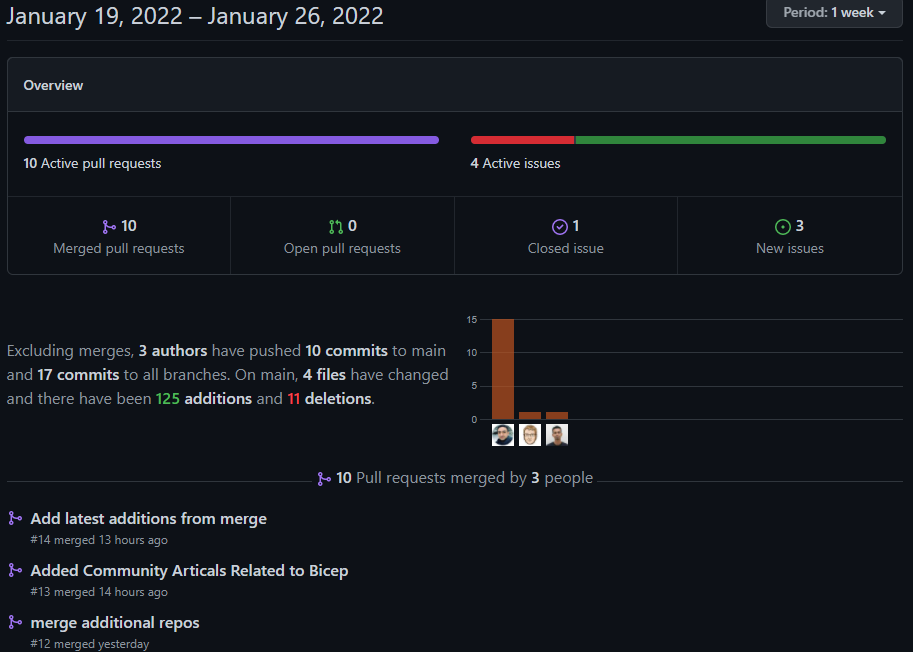 Get started with Azure Bicep
Let's step-up your game and start learning the latest 🚀 Azure #infrastructureascode language (aka, Bicep).
I sincerely invite you to become a part of this really great "learn and share" initiative of Azure Bicep.

Share your interest and knowledge with the community by opening your very first GitHub PR.
Looking for a video course on Azure Bicep ?🤔
>> Azure Bicep First Look 👉 https://lnkd.in/eWsxf3hj is here to help!
Summary
This project is growing and let's become a part of this Azure Bicep community !

Ready to make your first PR to Awesome Azure Bicep repo?
Please check out the contribution guide or reach out if you need help in this process.